News Release Details
UK Air Rescue welcomes AgustaWestland to the team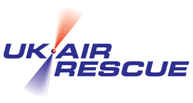 UK Air Rescue, the British consortium of Bristow Helicopters, FB Heliservices and Serco seeking to run the UK's search and rescue helicopter (SAR-H) service, is today being joined by AgustaWestland, a global leader in helicopter systems and training.
The addition of AgustaWestland to the team further strengthens the credentials of UK Air Rescue. With an established track record of working together, each company brings specialist experience and insight to the consortium, creating the ideal partner to deliver unfailing, lifesaving search and rescue services over land and sea.
Between them, the founding companies of UK Air Rescue have extensive SAR experience spanning over 35 years, a deep public service ethos, commercial, technical and training expertise, a track record in innovation and a total focus on assured service delivery.
Allan Blake, Director of UK Air Rescue, said:
"We are delighted to have AgustaWestland on board. AgustaWestland design helicopters that perform search and rescue operations around the world in all manner of situations and conditions. UK Air Rescue will combine their invaluable experience with the extensive SAR capabilities and experience with other helicopter types already within the partnership to ensure that our solution delivers exactly what the customer needs and what the public deserves."
UK Air Rescue is currently one of three bidders who have been selected to participate in a dialogue and subsequently offer a solution in competition, which will be assessed jointly by the Ministry of Defence and Maritime and Coastguard Agency.
For further information contact:
Tim Matthews 0771 819 5546
James Goodbourn 07738 916015
Notes to editors
UK Air Rescue is a British consortium of Bristow Helicopters, FB Heliservices, Serco and AgustaWestland.



Bristow is one of the largest providers of helicopter services worldwide. Bristow's extensive SAR experience over 35 years includes operations in Norway, the Soloman Islands, and the Netherlands as well as direct SAR support to the global oil/gas industry. Until July 2007 Bristow was the current SAR provider to the Maritime and Coastguard Agency with UK SAR experience dating from 1971. In that time Bristow has flown in excess of 40,000 SAR hours, carried out over 10,000 missions and rescued more than 6,500 people.



Serco brings the public service, operational and commercial experience essential to the delivery of a harmonised SAR operation. Serco is trusted to deliver highly sensitive, safety first, efficient services on behalf of the UK government, including a wide range of key support services at military bases across the UK, state-of-the-art simulated mission training to military helicopter pilots and operational support to the Armed Forces, including engineering support to both rotary and fixed wing platforms. In addition, Serco has several successful PFI projects to its name, including the flagship Joint Services Command and Staff College at Shrivenham.



FB Heliservices, a Bristow and Cobham joint venture, brings unmatched experience of commercial and military SAR operational training and SAR service support. At the Search and Rescue Training Unit (SARTU) at RAF Valley, FB Heliservices provides SAR training for all military multi-engine Advanced Rotary Wing students and intensive training for pilots and crewmen specialising in search and rescue. SARTU is manned by a mixture of specialist SAR military and civilian instructors, providing the continuity and depth of experience to the instructor cadre as they are all highly experienced SAR aircrew; all are ex-military and many have extensive civil SAR experience.



AgustaWestland, a Finmeccanica company, is one of the largest helicopter companies in the world. The company offers an unrivalled range of helicopters, training and support solutions to satisfy the requirements of civil and military customers. AgustaWestland has its primary operations in Italy, the United Kingdom and the United States of America. Under the Sea King Integrated Operational Support (SKIOS) aircraft availability based contract, awarded in November 2007, AgustaWestland is supporting the current UK military SAR aircraft fleet that provide around the clock SAR cover for the UK and Falkland Islands. AgustaWestland has the most extensive range of modern SAR helicopters in its product range including the AW139 medium range and AW101 long range helicopters.